Explore the Power of BIM Software: Unleashing the Future of Construction Design
In the realm of construction design, Building Information Modeling (BIM) software has emerged as a transformative tool, revolutionizing the way architects, engineers, and construction professionals plan, design, construct, and manage building projects. With its ability to create virtual representations of structures and integrate data throughout the project lifecycle, BIM software has become an indispensable asset in the industry. In this article, we delve into the world of BIM software, explore its uses, highlight some notable advancements, and present a comprehensive list of 25 BIM software solutions that you should know about.
Understanding BIM Software
BIM software enables professionals to generate and manage digital representations of the physical and functional characteristics of buildings. By creating a collaborative and data-rich environment, BIM fosters better communication, coordination, and decision-making throughout the construction process. With the integration of various tools and functionalities, BIM software streamlines workflows, reduces errors, enhances productivity, and ultimately improves the overall efficiency of construction projects.
Uses of BIM Software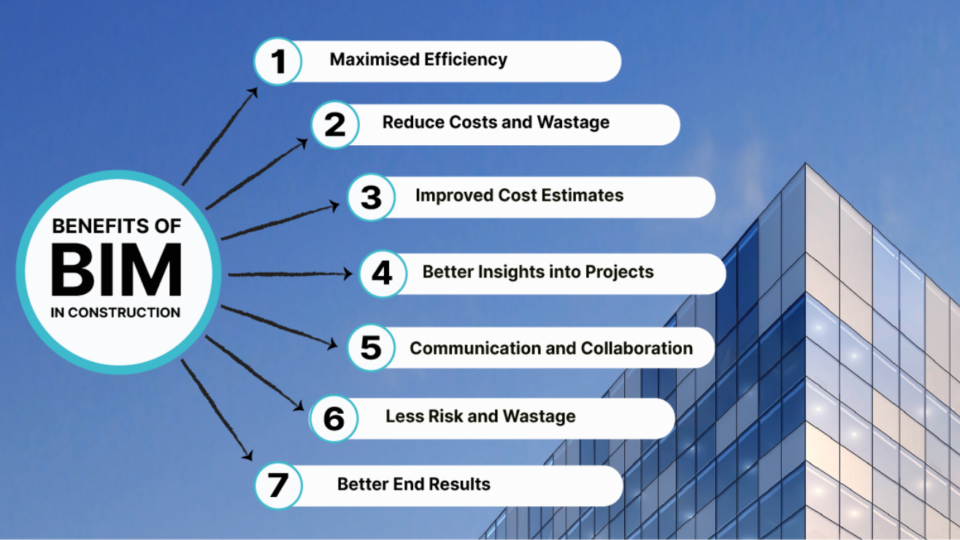 BIM software offers a wide range of applications across the construction industry. Some of the key uses include:
Design and Visualization: BIM software allows architects and designers to create accurate 3D models of buildings, enabling visualization and exploration of design alternatives.
Clash Detection: BIM tools can identify clashes between different building elements, such as structural components, electrical systems, and plumbing, during the design phase, saving time and reducing errors.
Cost Estimation and Material Take-off: BIM software facilitates accurate cost estimation and material quantity calculations, enabling better project budgeting and procurement.
Project Coordination: BIM platforms enable better collaboration among project stakeholders, facilitating efficient coordination between architects, engineers, contractors, and subcontractors.
Facility Management: BIM data can be used to manage and maintain buildings throughout their lifecycle, providing valuable information for maintenance, renovations, and future expansions.
Advancements in BIM Tools and Software
The field of BIM is continuously evolving, with advancements in technology and software capabilities. Here are some recent developments that have left a lasting impact:
Generative Design: BIM software now incorporates generative design algorithms, which can explore numerous design options based on specified parameters, helping architects and designers optimize building performance and aesthetics.
Cloud Collaboration: BIM tools have embraced cloud computing, allowing project teams to collaborate in real time, regardless of geographical location. This enhances communication and ensures seamless information exchange.
Virtual Reality (VR) and Augmented Reality (AR): BIM software is integrating VR and AR technologies to offer immersive experiences, enabling stakeholders to visualize and interact with the building models, improving design comprehension and client engagement.
IoT Integration: BIM tools are now capable of integrating Internet of Things (IoT) data, enabling the monitoring of building performance in real-time, optimizing energy consumption, and improving sustainability.
Notable BIM Software Solutions:
Here is a list of 25 top BIM software solutions that are widely used in the industry:
Please note that the above list is not exhaustive, and there are many more BIM software solutions available in the market. Each software has its own unique features and advantages, so it's essential to explore their websites and evaluate their suitability for your specific needs before making a decision.
Remember to stay updated with the latest advancements in BIM software and choose the one that aligns with your project requirements and goals.
Learning BIM Online with Augmintech:
For those eager to learn BIM online, Augmintech offers comprehensive courses that cover the fundamental concepts, software training, and practical applications of BIM. Their online platform provides interactive learning materials, hands-on exercises, and expert guidance, making it an ideal choice for aspiring professionals seeking to enhance their skills in BIM. 
Conclusion:
Building Information Modeling (BIM) software has transformed the construction industry, empowering professionals with enhanced design capabilities, streamlined workflows, and improved collaboration. As we look towards the future, the advancements in BIM tools, such as generative design, cloud collaboration, VR/AR integration, and IoT connectivity, promise even more exciting possibilities for the industry. With the comprehensive list of 25 BIM software solutions provided in this article, professionals can explore various options and choose the one that best suits their specific project needs. Remember, the world of BIM awaits you, ready to reshape the future of construction design. Embrace the power of BIM software and unlock a new dimension of possibilities in your projects.